---
Posted by Wally O Neill on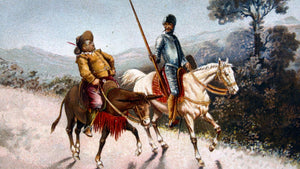 "Finally, from so little sleeping and so much reading, his brain dried up and he went completely out of his mind."- Don Quixote (Cervantes) A fondness for dullness can be a dangerous thing. Particularly when you run a bookshop like mine. These bookshops are like light bulbs in the abyss for the mentally deranged. Don't get me wrong – most of the people who visit our shop are beautiful souls; readers, book lovers, present hunters, browsers, writers, artists and thinkers. All wonderful and all welcome. But the bookshop, like all of its kind, also operates as a beacon for the...
---
Posted by Wally O Neill on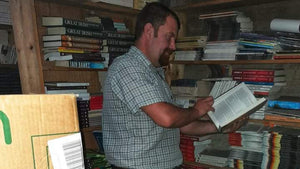 "It was written I should be loyal to the nightmare of my choice."- Heart of Darkness (Joseph Conrad) In the mountains of the south, wedged between inbreeding and agriculture, lays the Graveyard of Irish Books. This is where your unwanted paperbacks come to await final verdict. The purgatory of the printed word. Where did you imagine all the books you donated to charity shops ended up? Where did you think your deceased fathers book collection, which he painstakingly assembled over decades, relocate to after you callously called in the house clearance crew? Where do the countless unsold local histories, vanity...